Pile – Body & Brain & Soul Development & Integration
Individual & Group events
Pile & Me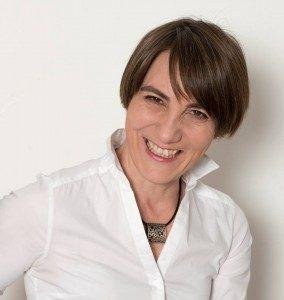 My name is Orsolya Gál-Kiss.
I am Kinesiologist – Brain Gym Instructor and mother as you are. I was searching for something to help to my children and found OneBrain 3in1 Concept. Than I followed my path and learnt and learnt as I realised that so many smart, parctical and pfofessional methologies are existing which all helps. Just we have to find them and choose the right one to our problems or our child's problem / difficulty.
All children are different and no situation is the same. We have to find individual solution with an individual combination of acts. If we put body – brain-soul (emotions) in balance by developing the body with motions, integrate the celebral hemisphires to hand (brain) and free the emotional blocks we can easily live, study, able to handle everyday stress and make free decisions. And we do it so freely and easy as blowing piles.
Why Pile ?
P – Peacefull & Professional
I – we Integrate the "brain" (celebral hemipheres)
L – for easy Learning
E – and Enthusiastic & Eager-minded living
Methodology
EDU-K / Brain Gym 101
Learning difficulties, Behavioral problems, Dislexia, Disgraphia, Dyscalcluia, ADHD, concentrational difficulties behaviour issues.
Individual meetings, "Easy learning" Groups, Brain Gym GymGroups, Brain Gym 101 courses, Brain Gym workshops
Brain Gym® movements, exercises, or activities refer to the original 26 Brain Gym movements, sometimes abbreviated as the 26. These activities recall the movements naturally done during the first years of life when learning to coordinate the eyes, ears, hands, and whole body. The twenty-six activities, along with a program for "learning through movement" were developed by educator and reading specialist Paul E. Dennison and his wife and colleague, Gail E. Dennison who say that the interdependence of movement, cognition, and applied learning is the basis of their work. Clients, teachers, and students have been reporting for over 20 years on the effectiveness of these simple activities. Even though it is not clear yet "why" these movements work so well, they often bring about dramatic improvements in areas such as:
Concentration and Focus
Memory
Academics: reading, writing, math, test taking
Physical coordination
Relationships
Self-responsibility
Organization skills
Delacato – Kulcsar Motion Development Methodology
Learning difficulties, Behavioral problems, Dislexia, Disgraphia, Dyscalcluia, physical cordination
Touch for Health
Behavioural problems, fears, emotional poblems, trauma
Touch for Health® Kinesiology (TFHK)is a system of balancing posture, emotions and energy for greater comfort, vitality and enjoyment of your life. Touch for Health is the most widely used system of kinesiology in the world.
Touch for Health falls under the branch of complementary therapy known as kinesiology – systems of healing that use manual muscle bio-feedback to determine which stimuli stress the body and how that stress can be decreased. It is recognized and respected as a fundamental training for other kinesiology systems as well as a healing modality in its own right.
The Touch for Health model does not treat or diagnose symptoms, but works with the energy, lifestyle and goals of the client, offering a safe and effective way to maintain health, enhance well-being and upgrade performance.
One Brain Three in One Concept
Emotional problems, trauma, fears, dreams, emotional blocks, self confidence problem.
Three In One Concepts is an educational corporation based in Thousand Oaks, California with the purpose of assisting individuals who are interested and willing in taking responsibility for their personal growth and development by creating their wellbeing personally and professionally through the integration of Body, Mind and Spirit.
Our method is a holographic approach to the enhancement of personal growth. It is based on the unique integration of research and development in the field of Applied Kinesiology – biofeedback from the body through Three In One Concepts' Clear Circuit Muscle/Stress Testing and Digital Corrections – with Three In One Concepts' Behavioral Barometer® chart and concept of Age Recession, together with Emotional Stress Defusion skills and Structure/Function Insights.
The purpose of our ONE BRAIN® system is to identify the fused blockages that keep us locked into our reactive behavioral patterns, and to defuse the associated emotional stress through the integration of Body, Mind and Spirit.
The nature of our ONE BRAIN® method is gentle re-connection with our Awareness of the Choices we have moment-in-moment to create and to experience fulfilling, productive lives through the relationships we hold personally and professionally.
Our approach is very gentle and non-invasive, where individuality and individual freedom of Choice are respected through the tender regard for human dignity and ethical co-operation; where respect for one's integrity is directly related to the highest good of oneself AND the highest good of all.
For personal Consultations, please check the listing of our Consultant Facilitators worldwide. We encourage you to attend our one-day programs offered throughout the world by our Instructors, as an introductory key to changing your life through the integration of Body, Mind and Spirit via the specialized kinesiology method of Three In One Concepts.
Source : 3in1 Concept official website
---
If you need more information, don't hesitate to contact me:
Phone: +36 70 600 8946